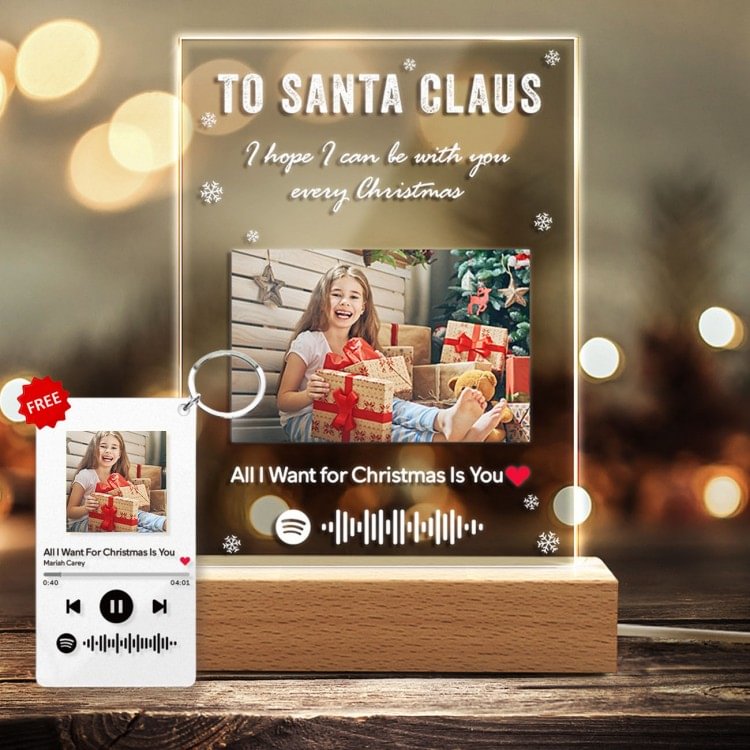 This unique acrylic frame is the best perfect gift for him/her on the anniversary.
Custom the Spotify plaques, and A Same Custom Spotify Code Keychain for Free.
You can choose any song title, artist name, and favorite photos you want, all can be imprinted on the acrylic plaque, and you can generate a unique Spotify code.
Please note that the acrylic plaque itself does not emit music.
You have to scan the code on the Spotify app, after scanning the code on Spotify, your song will start playing immediately.
On any memorable day, I believe this is the most romantic gift, play the most beautiful music for your love.
Specifications
Acrylic Size: 12x18cm
Acrylic Weight: 70g
Base Size: 15x4.5x3cm
Base Weight: 170g
Packing List
Acrylic Night Light x1
Keychain x1
Shipping Time
- USA: 5-10 business days
- Rest of World: 7-20 business days
If your order is not delivered by the estimated delivery time,
Please contact our customer service: [email protected]
Support 24/7