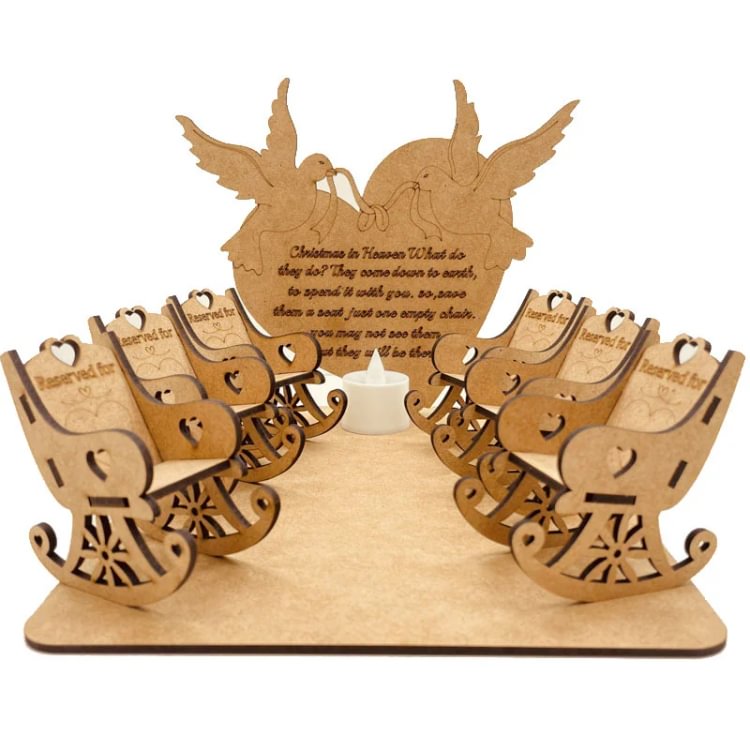 Leave a chair at the Christmas table or tree for the loved ones we lost and have since he left us for heaven. This is such an awesome reminder.
A Heart-Warming Memorial Ornament That Will Keeps Your Loved Ones Memory With You!
*The ornament needs to be put together by yourself.
*The name quantity is as same as the chair quantity, please fill the name accordingly.