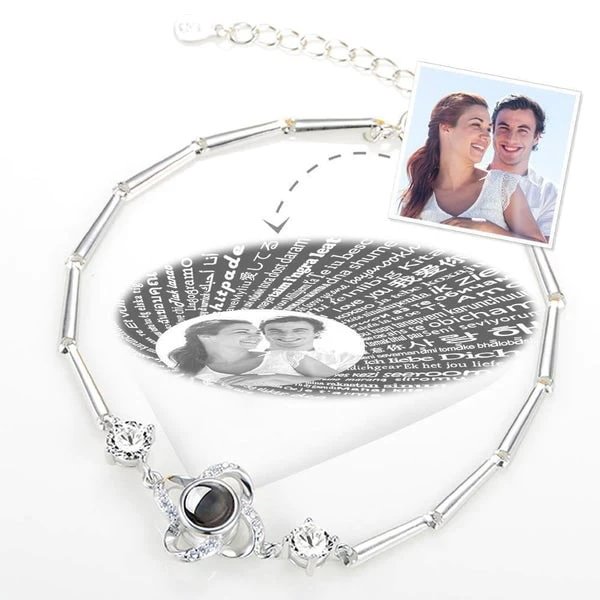 Tell someone special how much you love them with this stunning message-projecting bracelet.
Simply hold the bracelet up to a light source, and it will project the words "I love you" in one hundred different languages.
Best gift for birthday, Anniversary gifts, Wedding gift, Memorial, Mother's Day, Valentine's Day, Christmas Day, Friends gifts, could also be a Best Gift for Mother, Mom, Girlfriend, Present from Daughter, Kids. The perfect bracelet for everyday wear. It's recommended to remove the bracelet when around water or in any circumstances that the ring may get water or body oils on it.
Please send us high resolution, clear quality images.
Specifications
- Bracelet Length: 6" with 2" Extension
- Metal: 925 Sterling Silver
- Nickel and Tarnish Free
- FREE Original Message Card
- Cards are distributed randomly
Shipping Time
- USA: 5-10 business days
- Rest of world: 7-20 business days
If your order is not delivered by the estimated delivery time,
Please contact our customer service:
[email protected] 24/7