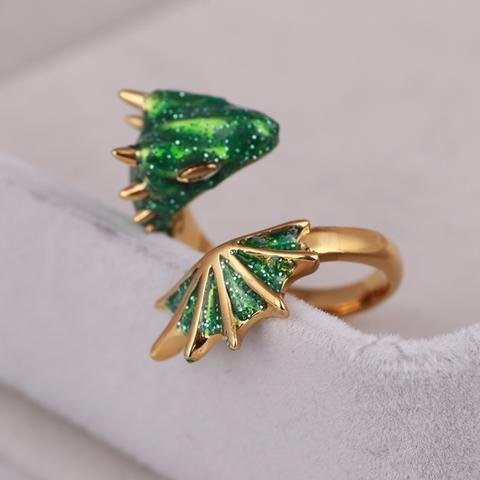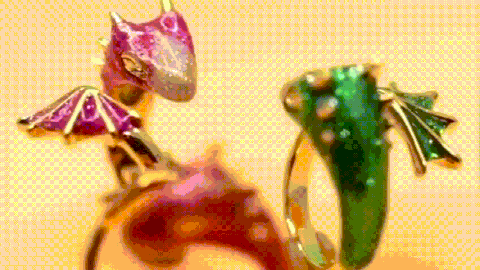 According to an old tale, 3000 years ago, in Babylon, for saving the princess, a young warrior fought desperately against the evil dragon, being a Ring with Love & Braveness when the death coming, and protecting her for ever.
We have our own factory and patent design copyright, the materials used are guaranteed to be 18k gold plated brass, distinctive handpainted, glistened and enameled, support verification. The ring is designed with an opening. Ring size can be adjusted manually in small increments.
Ancient empires, and the whimsical of fantasy world. We combine all these ingredients to create the magical animal kingdom!
Our passion for the fashion and jewellery world is brought to life through the quirkiness and sophistication of our avant-garde creations. Our bespoke design pieces are made of carefully sourced and high-quality materials, meticulously handcrafted and delicately assembled. Our philosophy is centred on design led and contemporary handcrafted jewellery, an integral part of our DNA.
Our animal-inspired collections subtly marry intricate design motifs, Oriental influence and European iconography with a sprinkle of fantasy. Using unique handcrafting techniques and materials such as sterling gold,925 sterling Silver, and natural gemstones and combining them with airbrushing, enamelling and coating methods, we create striking statement pieces which are playful, stylish and exclusive.
Specifications:
Material: 18k gold plated brass + glistened and enameled
Size: One size fits all (adjustable band)
Wight: About 0.5oz
Shipping Time
- USA: 5-10 business days
- Rest of world: 7-20 business days
If your order is not delivered by the estimated delivery time,
Please contact our customer service:
[email protected] 24/7