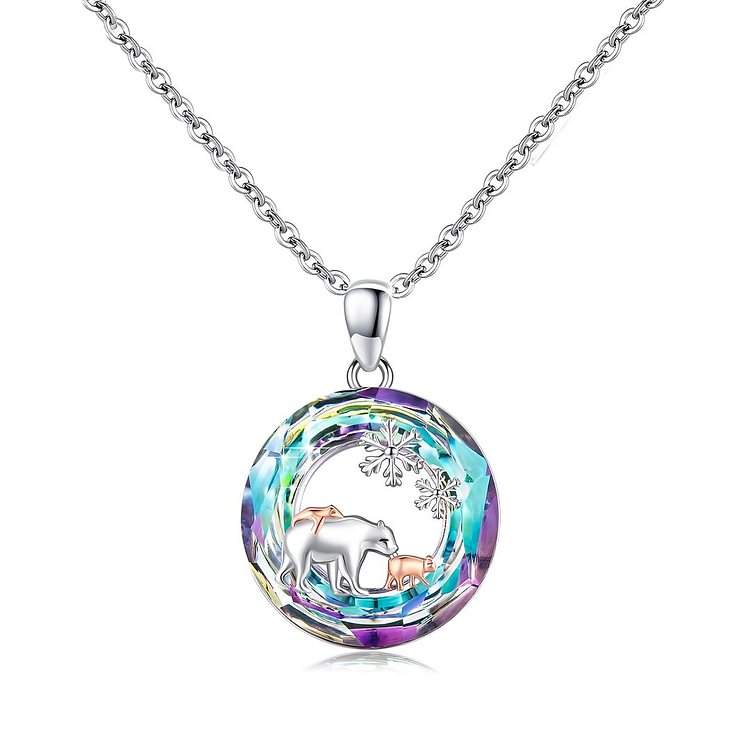 My dear Mom,
For all the times that I forgot to thank you
For all the special things you do
For all the words that sometimes go unspoken
I need to say
You are the best mama bear in the world
I LOVE YOU
Mother bears are very protective of their children's and will do anything for their cubs until they're all grown up. The mother bears will fight anything if it gets near her cub. So if you describe a mom it means that they're loving and caring of their own children you could call her 'mama bear'.
Specifications
- Chain length: 14''/16''/18''/20''
- Authenticity approved by GIA
- Not Allergic: Made of Alloy Material
- Non-tarnish: Platinum plating
- Hand-Picked: AAA Swarovski Crystal
Shipping Time
- USA: 5-10 business days
- Rest of world: 7-20 business days
If your order is not delivered by the estimated delivery time,
Please contact our customer service:
[email protected] 24/7